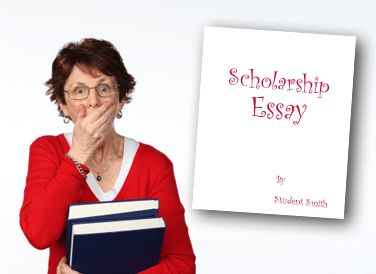 What Makes a Killer Scholarship Essay and How to Create Your Own
Just like a personal essay is required for admittance to many colleges, it's also a mandate for the majority of scholarships. This will give the scholarship committee a sense of who you are and why you're the best candidate for the award. While essay writing may not be everyone's strong point, no matter your skill level, you can write an essay that really speaks to the scholarship committee and compels them to offer you funding for your college education.
The first tip is to pick a topic that's personal to you and pertains to your own life. This can be a personal triumph, an individual tragedy or simply a strong viewpoint on a particular topic. The more passionately you feel about the topic, the greater the likelihood that you will create a well-written essay. At the same time, you should try to avoid trite topics that other students may also write about. Some examples may be dealing with the death of a grandparent, getting on the honor role, or the sense of pride that accompanied your first job. If you make the topic personal and unique, you can stand out in the mind of the scholarship committee.
Next, you should decide what you want the committee to get out of your essay and work backwards from there. Do you want them to see you as intelligent, resourceful, well-rounded, dedicated or something else? Once you have determined the general theme of your essay, you should craft an outline for the piece. This is the same way that you would handle a high school thesis project, wherein you have, in ascending order:
Catchy title
Intriguing introduction
Body of the essay, including relevant details
Summary of your essay
Once you have the outline, jot down several notes about what you want to convey in each section. In the introduction, do what you can to pique the interest of the reader while not revealing too much about the body of the essay. In the body of the piece, draw a mental picture for the reader so they have a real sense of what the experience meant to you and, more importantly, how this may translate to your college education. In the summary section, convey how you feel you're the best candidate for the college scholarship in a way that does not appear overly needy or desperate. It should be, in essence, personal and pragmatic.
Next, you need to proofread your essay more than once. Simply using the spell check on your computer won't suffice - you really need to read the entire essay carefully. Nothing will turn off a scholarship committee faster than poor grammar, misspelled words or thoughts that don't properly flow. You should also ask a third party, such as a parent or friend, to read the essay and ask for their honest input. It may be worth hearing a few words of critique if that means you qualify for a $2,000 scholarship.