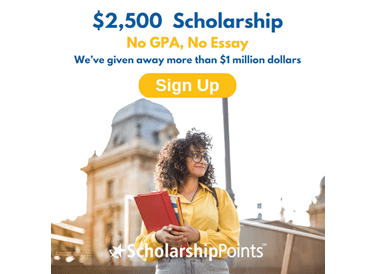 Amount:$10,000
Deadline:Renews Quarterly
Eligibility:You must be a U.S. resident and 13 years or older to participate.
Every three months the ScholarshipPoints program sponsors and awards a $10,000 scholarship to help one student pay for their education. ScholarshipPoints is free to join, fun to participate in, and provides you with the opportunity to win thousands of dollars in scholarships each month!